The power of America's national parks is undeniable. Millions have packed up the family to hike through impossibly lush forests, to gaze upon towering cliffs and deep-plunging canyons, to witness the breathtaking arcs of natural history, and, most of all, to share moments of wonder amid the protected treasures of this land.
A MacGillivray Freeman film produced in association with Brand USA and narrated by Academy Award® winner Robert Redford, America Wild: National Parks Adventure is acclaimed filmmaker Greg MacGillivray's most visually ambitious giant-screen film to date—a film that offers not only a sweeping overview of the national parks' history, but is equal parts adrenaline-pumping odyssey and soulful reflection on what the wilderness means to us all.
America Wild: National Parks Adventure captures the stunning beauty of our wild places and reminds us these landscapes are an essential part of the human spirit.

narrator
In 2016, America marks the 100th birthday of the National Park Service. As this momentous birthday approached, acclaimed filmmaker Greg MacGillivray felt now was the perfect time to explore the hard-fought story of how the parks were born, why the whole world flocks to them, and their never-ending power and mystery.
CAST
Hit the road with a trio of adventurers whose passion for the parks is infectious. Together, the threesome represent the gamut of what the national parks bring to different people—from unabashed thrills to solace, healing and the source of their livelihoods.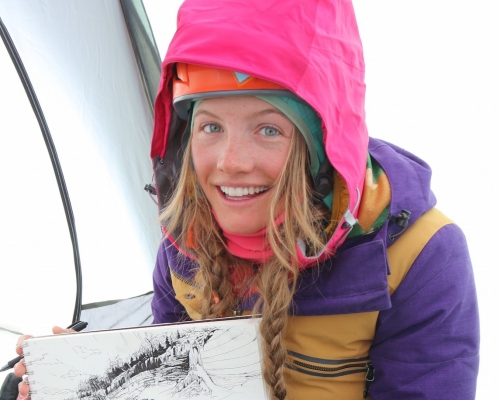 "I've been going to Yellowstone and climbing up boulders when my mom wasn't looking for as long as I can remember! My first distinct memory of a big trip to a national park is going to Utah's Canyonlands around age 5. Way back then, I had that red rock—that utterly alien landscape—burned into my memory."